The experience required,  we'll sought you out!
Kevin and the crew
Kevin is a local tradie who has been in the SIP (Structurally Insulated Panel) industry for over 20 years.  Having worked in the family trade and learning the industry secrets, on small repair jobs, all the way through to major, 2 year custom build projects.
Passing on the skills and knowledge to employees, you are sure to have a skilled and professional team on site, who have your project in mind.
Diverse Panel is specifically drawing upon the wide range of projects and years of experience in project management and working on small portable chillers, large commercial freezers, mission critical factory processes and very large scale, international design level buildings.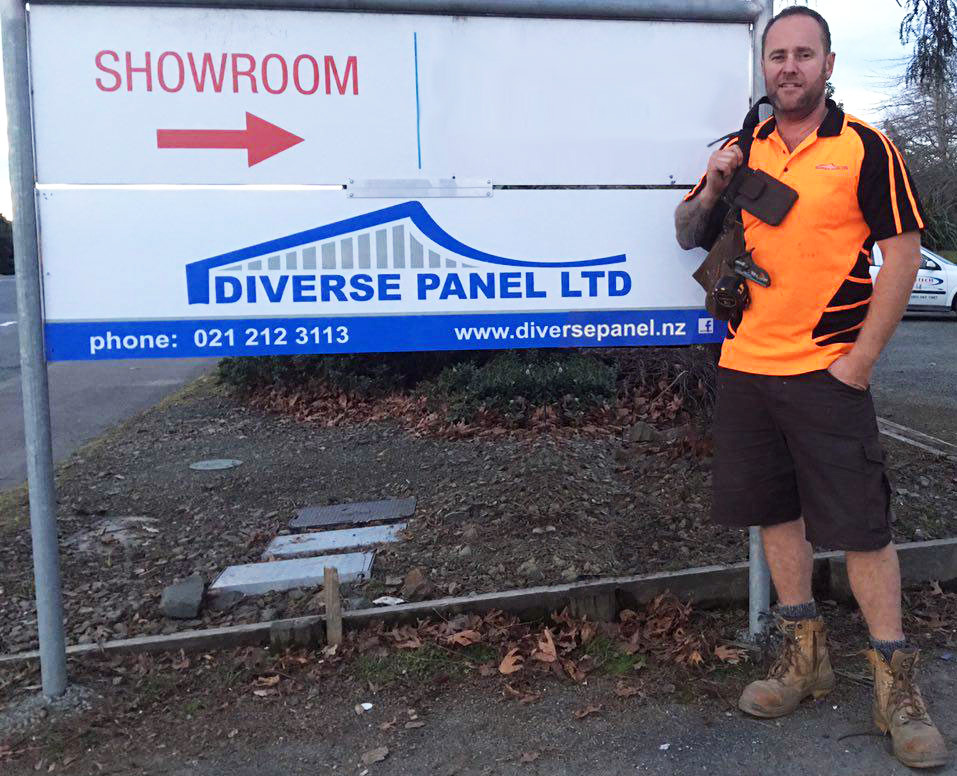 Custom Work and Customer Satisfaction.
See what our customers have to say, and the work we've done for them.
Pharmalink Extracts Ltd
"They did a good job building a new coolstore and plant room at our work. Very quick and efficient and it was no problem to get extra openings cut and flashed in the buildings." - Philip, Electrical Manager
ProSwitch Electrical Ltd
"I have worked with Kevin on a number of jobs, and I'm always impressed with his 'can do' attitude and professional level of service and workmanship." - Chris, Owner Operator
Residential Upgrades
"Kevin was very professional and efficient. Great job and looks good." - Claire, Home Owner
Contact Us About A Job
We start every project by discussing the job, giving recommendations, and providing you the support needed.
Give us a call now!
We're always happy to provide advice before taking on a job.